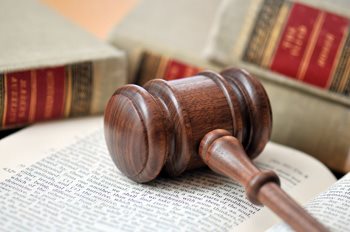 The Uniform Commercial Code (UCC) was first published in 1952. The UCC is one of a series of uniform acts that have sought to standardize and harmonize the law of sales and other commercial transactions across the fifty states of the United States of America. However, one state, Louisiana, has not fully adopted the provisions of the Uniform Commercial Code.
The UCC is the most comprehensive, longest, and most elaborate of the uniform acts. The UCC was a joint project between the National Conference of Commissioners on Uniform State Laws (NCCUSL) and the ALI, American Law Institute. The original drafting of the UCC took a decade to complete.
When a state adopts the Uniform Commercial Code, it is encouraged to make minor changes in order to adapt the laws to fit into its legal system, such as renaming portions of the UCC to articles in order to adhere to the local guidelines. However, if the changes made by a state are any more than cosmetic surface level changes, the purpose of the UCC may be undermined.
In one form or another, the UCC has been adopted in the District of Columbia, the Commonwealth of Puerto Rico, Guam, the U.S. Virgin Islands, and all fifty states, although Louisiana has not adopted Article 2, instead retaining its civil law heritage to govern the sale of goods within its borders.
Although the Uniform Commercial Code does not have the weight of law, it is considered a guideline to courts when attempting to interpret case law.