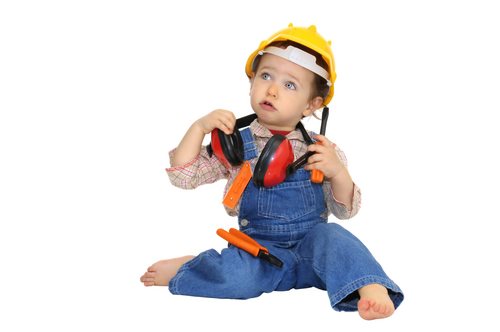 What is a Construction Worker?
A construction worker is an individual employed in the construction industry; a construction worker will perform various physical roles on construction sites. The term "construction worker" is somewhat broad and will incorporate general construction workers, such as members of specialist trades such as carpenters, plumbers and electricians. As a result of this incorporation, a construction worker will encompass a number of laborers who are engaged in physical work or the construction of a tangible building or site.
Types of Construction Workers:
Within the field of construction includes specific roles that will incorporate a specialty aligned with the construction of a building. For example, when building a house, apartment or factory, numerous aspects of the creation must be accounted for. To properly build the structure, a construction company will utilize the following types of construction workers:
A tradesman or a bricklayer is a fundamental type of construction worker; these individuals lay brick and construct brickwork. The term also incorporates those individuals who use blocks to construct walls and other forms of masonry.
A construction worker can also be a carpenter, who is a skilled craftsman who performs a wide range of woodworking that includes constructing furniture, constructing buildings and other objects that are made of wood. This field of work will involve significant manual labor and outdoor work.
A carpet layer is another type of construction worker; these individuals specialize in laying flooring and carpets.
A concrete finisher is a type of tradesmen who works with concrete. This role includes placing, fishing, repairing concrete in construction projects and protecting the structure.
A heavy equipment operator is a fundamental type of construction worker who drives and operates heavy equipment on the site. A heavy equipment operator will use various capital and heavy equipment to construct and engineer various projects.
A heating and cooling specialist is also required during the construction of a project. Healing and cooling specialists are types of tradesmen that specialize in water pumps and furnaces.
An electrician is another type of construction worker; these tradesmen specialize in electrical wiring of buildings and other related equipment. An electrician may be employed in the construction of new buildings or the maintenance of existing infrastructure.
Laborers are types of tradesmen who are proficient with hand tools, small heavy equipment, air tools and assisting other trades.
Plumbers are also incorporated with construction projects; a plumber is a type of tradesman who specializes in installing and maintaining systems used for heating, drainage, plumbing, potable water or small-sized industrial process plant piping.
A pipefitter is someone who assembles, lays out, fabricates, maintains and repairs large-sized piping systems for industrial projects—these pipes are typically under high pressure and require various metals, such as stainless steel, carbon steel and other alloys.
The last type of basic construction worker is a steel erector; these individuals are tradesman will install structural steel frames of building and engineering projects. This type of work is executed in small teams; each individual will use powered and hand tools to bolt the steelwork together.